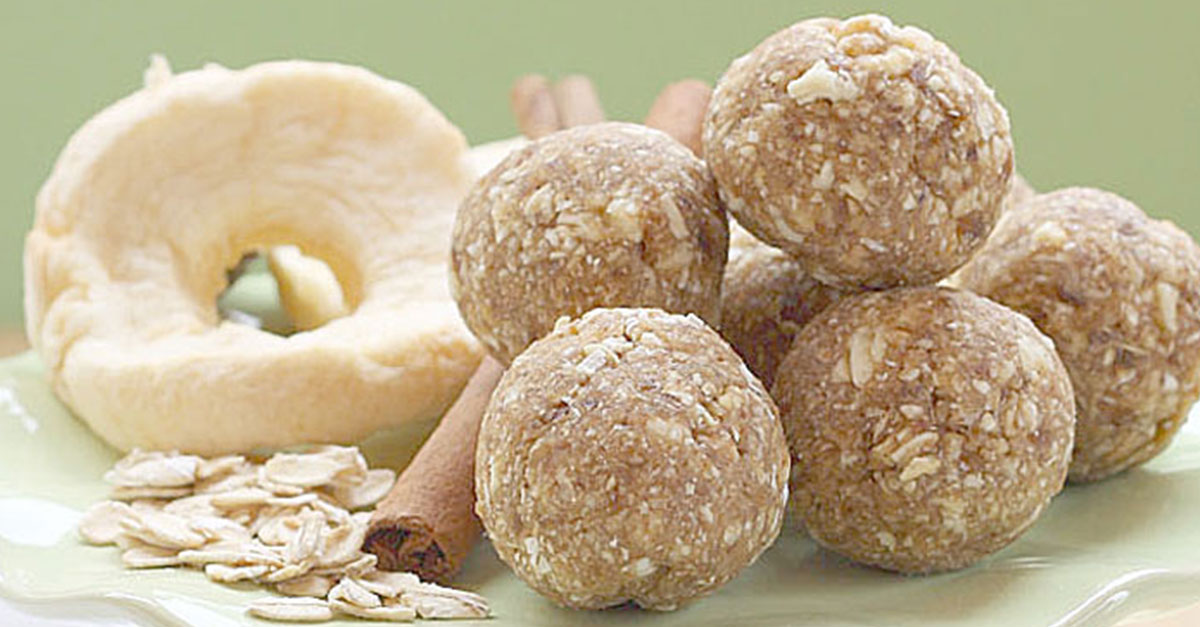 These Cinnamon Caramel Apple Pie Energy Balls by Cupcakes and Kale Chips, or as we like to call them, little gem balls only have four ingredients and packed with full apple pie flavor. Now we can all get our apple pie and eat it too!
These energy snacks are healthy, gluten free, vegan, nut free snacks perfect for lunch boxes or after an intense training session, and this particular recipe can serve you 12 to 14 times!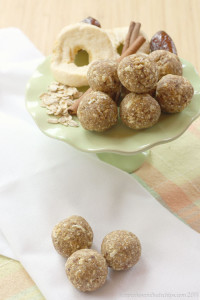 Ingredients
   ½ cup soft pitted dates

   1 cup dried apples

(be careful not to get freeze-dried, what we want are the chewy ones)

   ½ cup uncooked oats

   ½ teaspoon cinnamon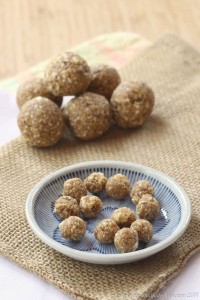 Instructions
1   Mix all of the ingredients in a food processor and blend until it forms a thick paste.
2   Using about a tablespoon of the mixture, roll into balls. To make baby bites, use about ¼ teaspoon to form each serving.
3   Store in the refrigerator up to 5 days (but they probably won't last that long)
Enjoy!