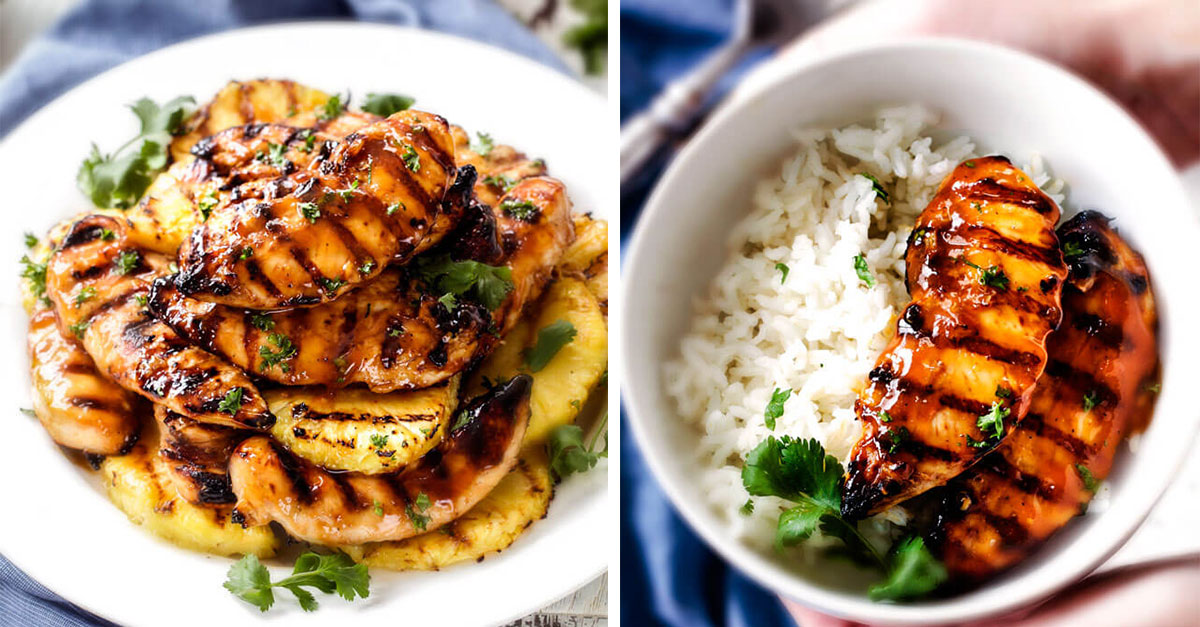 During full-blown triathlon training, diet plays a vital role in performance. Its role is so significant that many athletes adhere to strict meal plans to provide them with the fuel they'll need to get through a race. There's one huge problem with many of these diets. When the recommended fistful of protein and fistful of starch is repeatedly plain brown rice and chicken breasts, it takes the fun out of enjoying a meal.
If this is your problem, we've got you covered. This super simple brown sugar and pineapple chicken recipe by Carlsbad Cravings will help diversify what you eat.
Ingredients:
2 lbs chicken tenderloins
¼ cup olive oil
2 tsp cornstarch
Marinade/glaze ingredients:
1 cup pineapple juice
1/3 cup + 1 tbsp packed brown sugar
2 tbsp lemon juice
2 tbsp ketchup
2 tbsp red wine vinegar
2 tbsp soy sauce
1 tbsp Dijon mustard
1-2 tsp Asian chili sauce
1 tsp salt
1 tsp garlic powder
1 tsp ginger powder
½ tsp onion powder
Let's get cooking:
1) Whisk the marinade/glaze ingredients together in bowl. Add 1/3 cup of the mixture to a freezer bag along with ¼ cup of oil and the chicken tenderloins. Marinate for 2-4 hours in the refrigerator.
2) Before cooking, allow the chicken to sit at room temperature for 15-30 minutes. Drain chicken from the marinade, pat dry and either grill or cook the meat until done.
3) While the chicken is cooking, add the remaining marinade/glaze to a small saucepan. Whisk in cornstarch. Allow the mixture to simmer until it thickens.
4) Brush the cooked chicken with the glaze. Garnish with lemon zest, green onions or additional chili sauce.
Note: Just incase you hadn't already thought of this brilliant idea, pour any additional glaze over your rice for even more flavor!